We played in Grandma's Backyard.
We took turns taking pictures.
They had a water gun fight.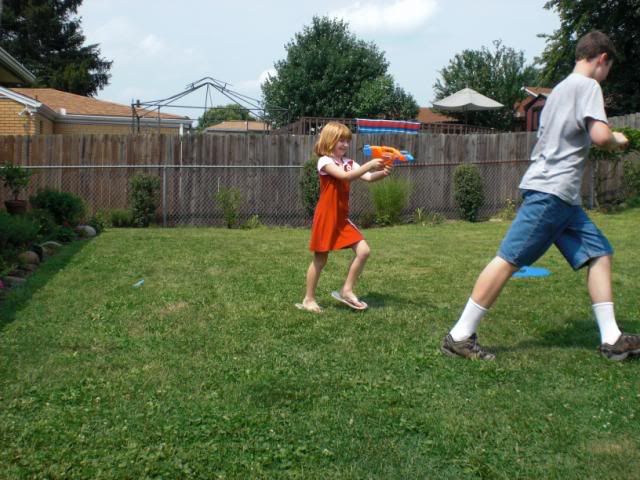 Meet My Little Brother. He's weird. Not like me.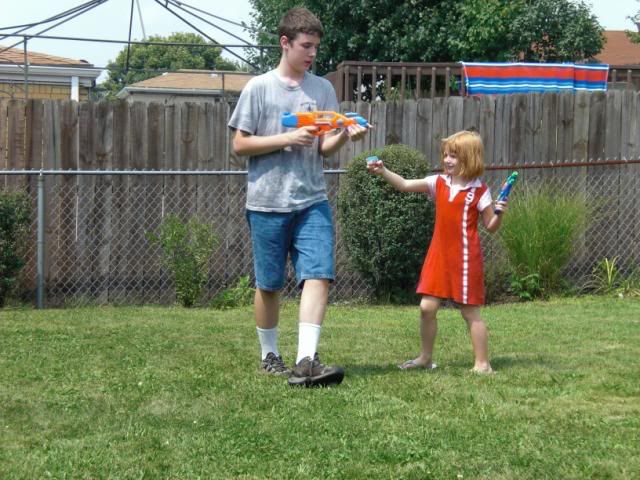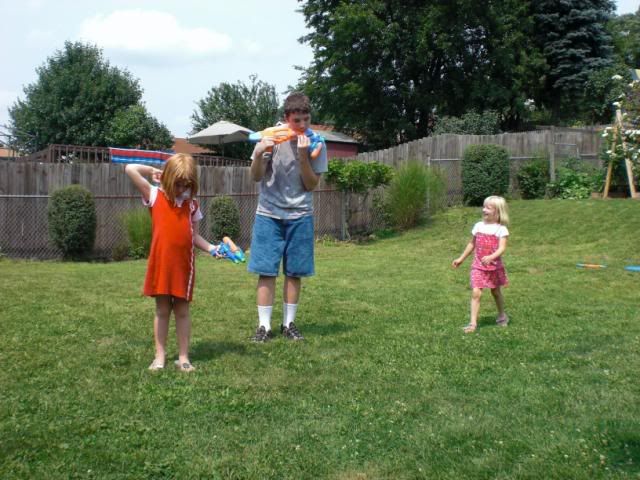 My kids are hot.
They don't know what life is like without airconditioning.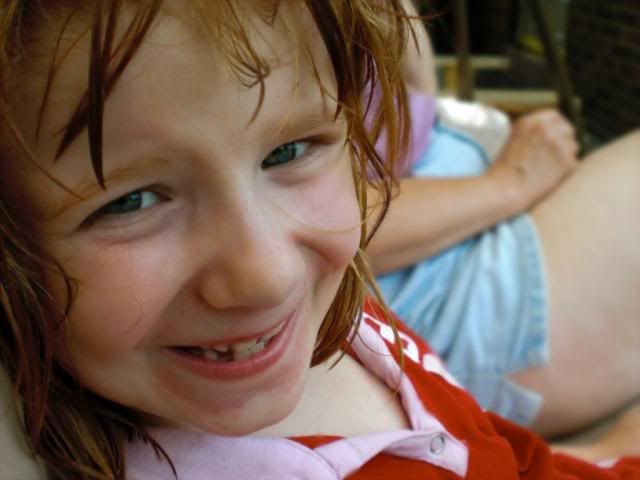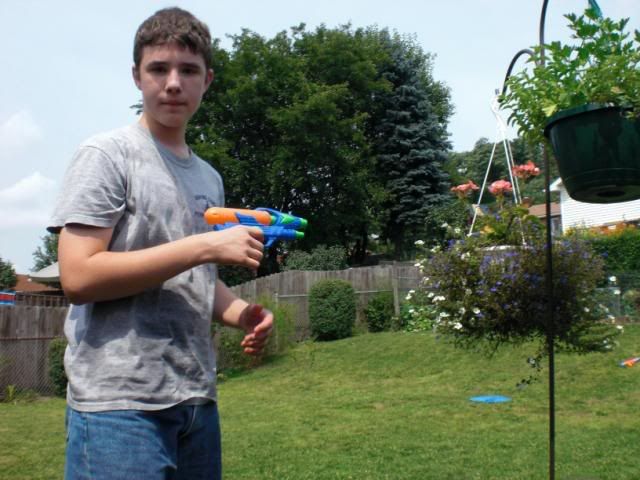 My Little Brother (the weird one, not like me) says, "
Do you want me to take out Mom's flowers?
"
Actually, he didn't say that.
He said, "
Watch me do my best James Bond Pose.
"
Actually, he didn't say that either.
He just did it.
Mom and I.
Anyway, Emmy got a hold of my camera.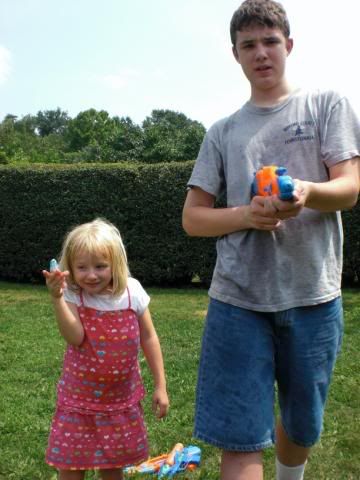 James Bond and his sidekick.
Did James Bond ever have a sidekick?
He usually had beautiful girls.
And they're usually not making weird faces like this.
Except Halle Barry.
But she didn't make weird faces.
She just couldn't act.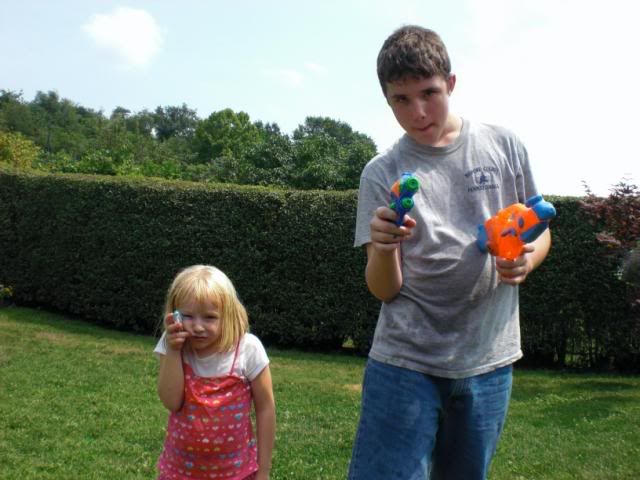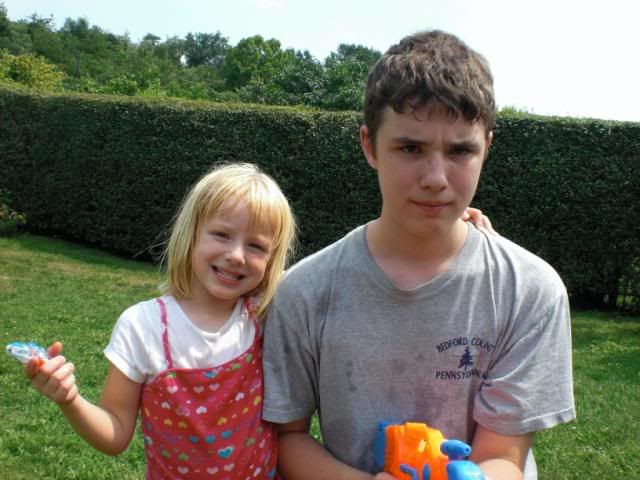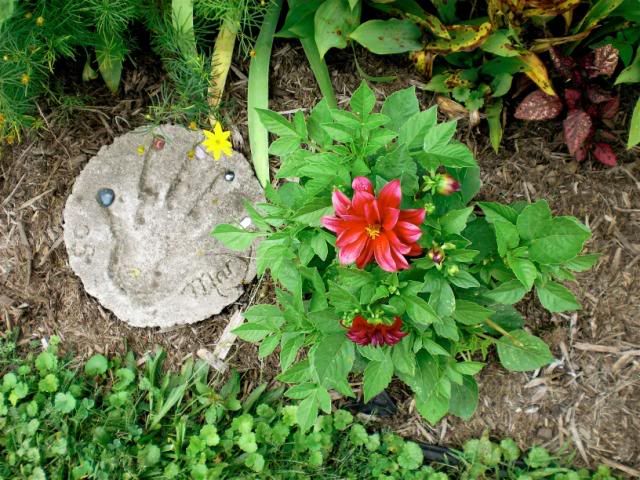 My Mom's Flower Garden and one of her beautiful stepping stones.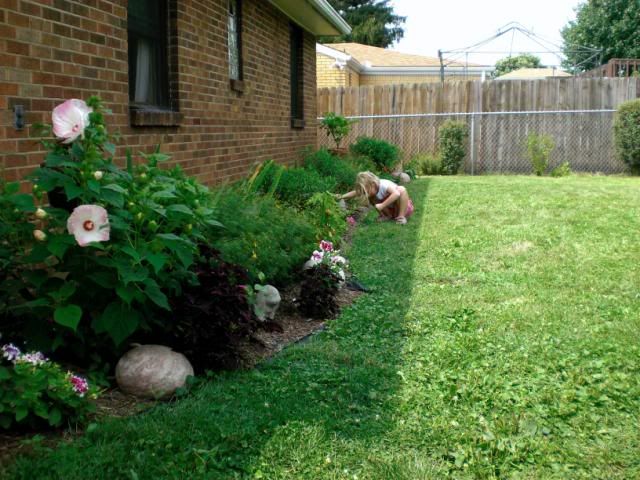 Bibi admiring.
Actually, I think she's looking for bugs. Under the stepping stones.
Bibi got a hold of the camera. And yelled at us. And succeeded in taking a picture of....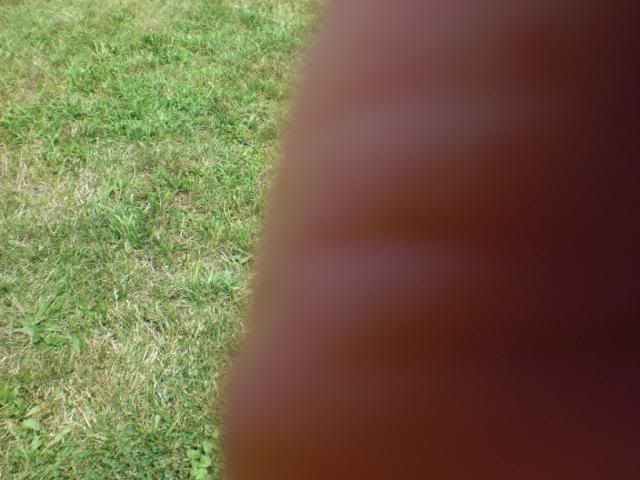 ...Her finger.