On the way home.
The trip to grandma's is 70 mi, so we made some little stops for fun.

This sign cracked me up. It's an old hotel that's owned by a plant nursery now. It is across the road from the gas station and Dunkin' Donuts. We had to get fortified, lol.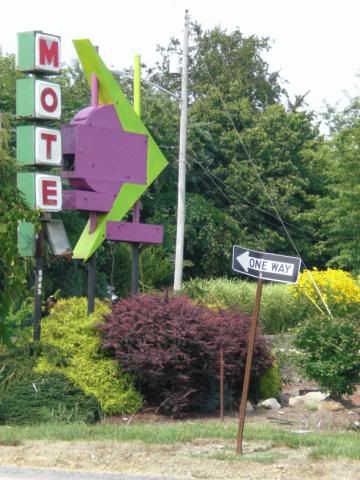 Then we stopped at the candy and chocolate shop.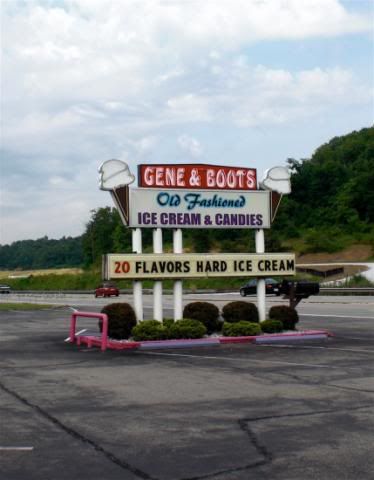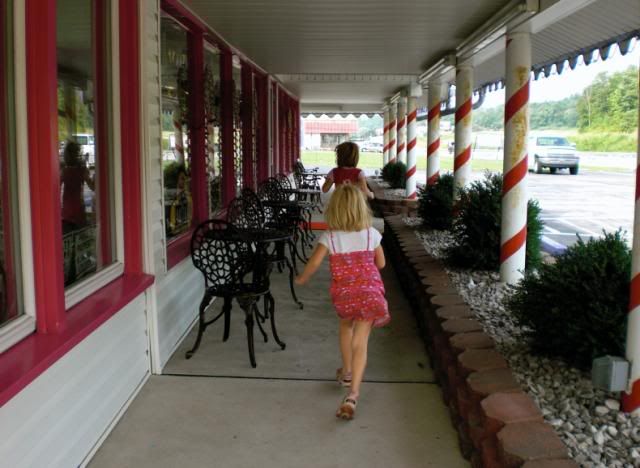 I love how they're running into the shop.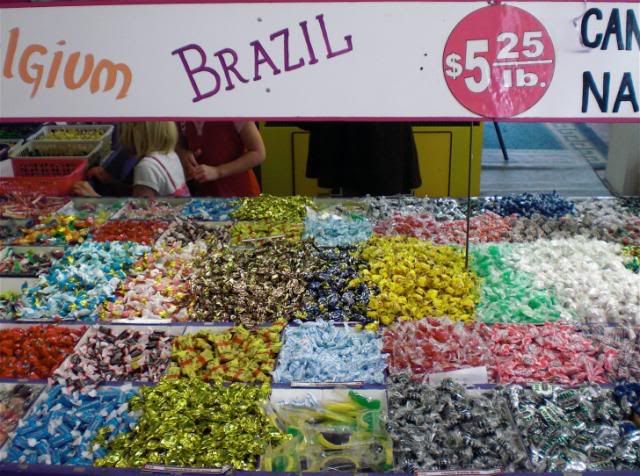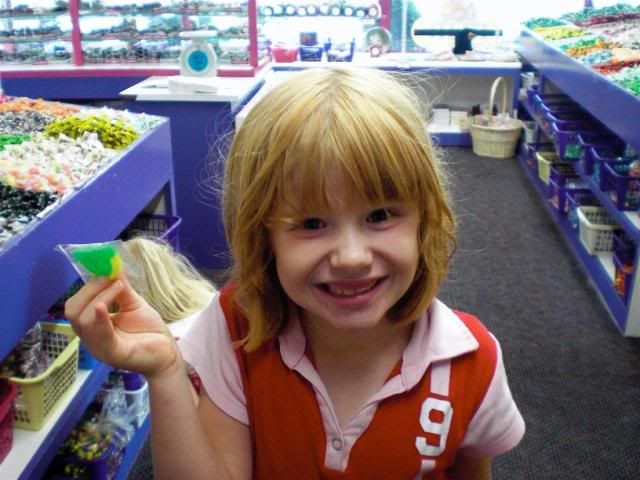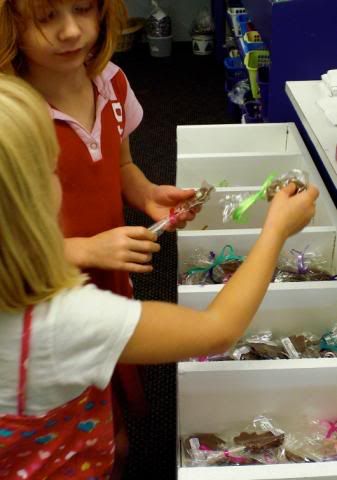 Comparing the goods.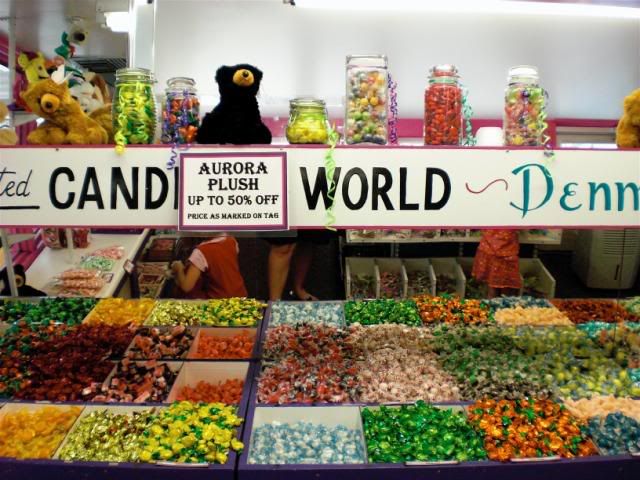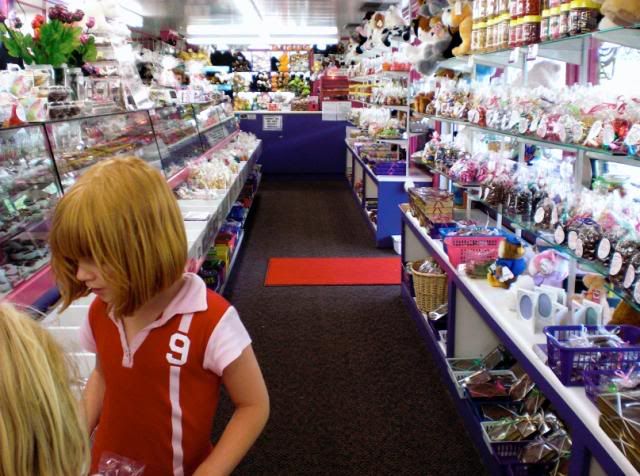 It was so hard to choose.

On the road again. With our chocolate. And donuts.